Welcome on Auregan's website.
Biographie en français plus bas.
Auregan is a french singer songwriter and actress, working in Paris, London and Los Angeles.
She performed a wonderful duet with Billy Ray Cyrus : « Shelter In The Storm », in 2013.
She has been nominated « Best Supporting Actress » in the UK Portsmouth International Film Festival in 2014.
Auregan is aslo a model, last collab with GAREL luxury jewelry in 2013 and 2014.
Her debut rock album « Tortuga » and others records are available in the shop.
Meet Auregan : a modern Edith Piaf singin' about Johnny Cash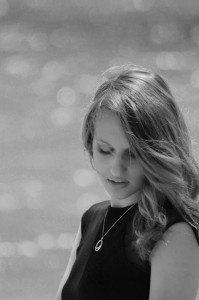 Auregan is a beautiful     french girl, born in the  south-east of France, a day in june.
During her childhood, she listens to Queen, pop and folk, and to The Beatles in her parents' car.
« I remember a Christmas morning, I had a small keyboard, my very first one. The first song I intended to play was 'Hey Jude'. »
Until she is 14, she creates her first melodies with this instrument. Then her father gave her as a birthday present a brand new Yamaha keyboard. She starts to compose on her own, every day, many and many songs, using all the possibilities to create a virtual band, as if she had in her bedroom a drummer, a bass player, an endless  choice of guitar players and a grand piano.
She now has her first demos, and stands up to sing along in front of her family. She is just a little girl, but she has such a dream : become a professional singer and a performing artist.
Auregan become a go-ahead girl, sparkling and very curious. She knows music is her path : she goes into high schools dedicated in arts and music. She has lessons of acting and singing for several years : she wants to complete her abilities and to be ready for her shot, leaving no trust to luck.
« I had no plan B. I know how to write, how to compose, I wanted to sing m y songs, I wanted to succeed. I gave myself no choice. » Leaving school, she sends her songs to french labels and majors. No answer came back, she decides to do it alone embracing the DIY, Do It Yourself.
She struggles for years to record an album, with her own money. She goes on stage on her own, deals with the venues, the insurance, the material, to bring everything she can on stage. She  takes inspiration from Elvis, Freddy Mercury, Johnny Cash or David Bowie to entertain the crowd, with the back up of a rock band she pays herself.
She jumps from a stage to another for 3 years and 3 tours, going bigger and in front of more and more people. She does numerous opening acts, she performs in a stadium, and appears in several major festivals, and eventually she sings in front of crowds up to 6.000 people.
After more than 100 shows, Auregan has learned a lot, and she records her debut album. Self funded again, she works hard for 3 months locked into a studio. The « ROCK MOVIE » album comes out the year after, 12 songs full of energy, wonderful melodies and powerful lyrics. A concrete concept album, at a crossroad with Rock Music and Movie Epic,  inspired from War, Freedom, Pirates and Legends. No love songs, just a pure, intense, and entertaining album, taylor made for larger audience, for stage, filled-up with rock'n'roll and big screen imagery.
The first single is out, and its music-video does more than 50.000 hits on You Tube. Her fans welcome this box of 12 jewels, the single benefits from huge media coverage, and reveals Auregan's world : rock'n'roll music, wild west references, country music and freedom, strong and inspired lyrics that makes her an artist between History and Fantasy.
June 2012 : only a month before the Olympics in London, Auregan crosses the Channel, lands near Tower Bridge with a USB key and a new goal : record one single in english.
Two days after, she walks out of the studio with two new songs : « Bye Bye Baby Bébé » and « Like a King », recorded in english in the town of The Beatles, Bowie and Queen. In the lyrics, she sings about Johnny Cash, about her own dreams and the hard days, in a modern revival of the 50's atmosphere, surrounded with poetry and colorful emotions.
Her debut album sounded international… Now her new songs really are.
She tries it all and she sends her songs to Bowie's manager. To Radiohead's manager. To Stevie Wonder's manager. To Robbie William's manager. To Avril Lavigne producer.
And it works.
The feedback she receives in return were all compliments : « Its a good song », « I could imagine it becoming a hit », « Great voice and obviously talented ». And one of them has this quote : « It's like a modern Edith Piaf singing about Johnny Cash ! ». To her, this is her call.
Her home-made music video, shot in London while recording of « Bye Bye Baby Bébé » goes over 100.000 hits on You Tube. An international producer working with Pink and Billy Ray Cyrus notices her on the Internet and wants to work with her. She is approaching her goal, and she might be achieving her dreams, getting in touch with the people that have been references to her from the start.
A few weeks after, Auregan flies to America and meets Billy Ray Cyrus' producer in Los Angeles. Billy Ray just has his new album out, under his own new label. He really is interested by the french talented girl mixing her voice with country references and rock influences.
Billy Ray Cyrus offers to share a song with Auregan. Asked by Billy Ray, she re-writes the verses of the beautiful « That's What Daddys Do » song, and she is back in Paris to record her voice.
This amazing and unprecedented duet focuses journalists attention on her : Auregan now has her card to play. She has more than 200 songs, and she keeps writing. Her ROCK MOVIE album is about to be released worlwide, and she keeps working in London, Paris, and Los Angeles.
Plus, she stared in a movie and has been nominated for best supporting actress in the UK. The movie itself being critically acclaimed and wining over 30 festival around the world…
Please meet Auregan.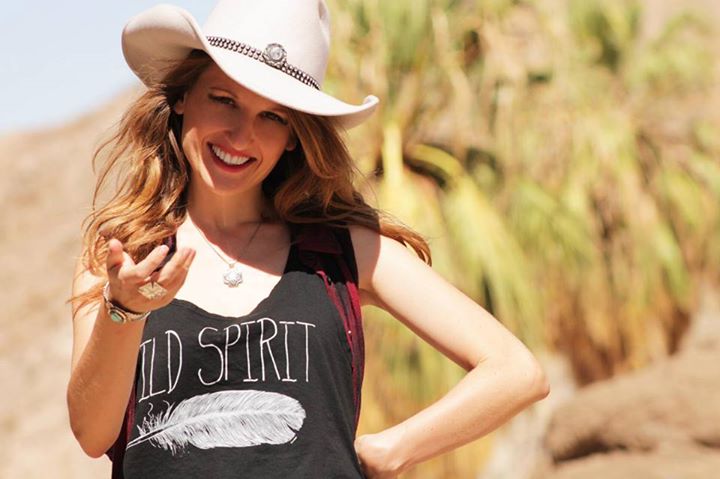 Auregan grandit à Aix en Provence. C'est à l'âge de 15 ans qu'elle compose et écrit sa première chanson.
Le bac en poche, elle poursuit son parcours artistique dans le théâtre à travers un apprentissage des multiples techniques de la comédie, de l'actors studio au méthodes classiques. Parallèlement elle continue à composer, écrire et chanter. Elle prend des cours de chant lyrique, de variété ; actuellement elle travaille sa voix avec Jane Gasmann, la coach vocale de -M- et Vanessa Paradis.
Auregan développe une imagerie soignée, inspirée par des artistes comme Tim Burton, Walt Disney, Muse, Queen…Elle s' entoure de musiciens professionnels, et décroche ses premières scènes professionnelles à ses 20 ans.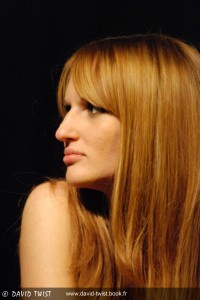 A Paris elle joue entre autres au Quai Jemmapes, au Gibus, à l'Espace Traversière. En 2007 et 2008  elle assure les premières parties de Tri Yann, groupe de folk-rock français ayant la plus grande longévité, et de Dan Ar Braz considéré par le magazine britannique Melody Maker comme l'un des meilleurs guitaristes électriques au monde. Après deux tournées,  plusieurs multi-plateaux et festivals jusqu'à 6 000 spectateurs, la jeune femme croise la route de Michael Jones et Lemmy Constantine, en 2009, lors d'un concert caritatif.
Ce soir là, accompagnée seulement d'un piano, elle marque les esprits. Quelques mois plus tard Fred Diego Alfonsi, batteur et réalisateur d'albums, ayant notamment travaillé pour Jean-Jacques Goldman, Patrick Fiori, Patricia Kaas, Carole Fredericks… invite Auregan à travailler dans son studio d'enregistrement. Le feeling est parfait. Ils décident d'enregistrer ensemble ce qui deviendra « Rock Movie », le 1er album de la chanteuse, avec douze titres aux accents rock hollywoodiens.
En 2011, sans se soucier des codes habituels, Auregan illustre son premier single « 1798 » avec un clip de haute volée, tourné comme un film avec une caméra Red One : la caméra Haute Définition dont se servent aujourd'hui les plus grands réalisateurs de cinéma (Michaël Mann, Peter Jackson, Steven Soderbergh).
Le 6 juin 2011 sort le 1er single en digital : « 1798 ». France 2.fr est partenaire du clip, ainsi qu'Allomusic et Numusix. De nombreux webzines et blogs relaient le clip qui dépasse rapidement les 40 000 vues sur You Tube. Son album « Tortuga » sortira le 17 décembre 2012.
Aujourd'hui l'artiste et ses fans échangent directement sur Facebook et Twitter.
Pour contacter Auregan elle même, nous vous invitons à passer par sa page Facebook.
Contact professionnel : aureganproAThotmail.fr